Data protection is vital since it keeps sensitive company information from hacking, fraud, theft, and phishing. A company looking forward to protecting its data must put security measures in place to safeguard data from hackers.
As a company's data increases, so does the need to develop strict safety measures. Since data breaching can damage an organization's reputation, it's vital to protect data at all costs and update its protective measures regularly.
Countless businesses move their data every day. However, this process faces data loss, breach, and misconfiguration risks. For this reason, most companies planning to migrate their data to the cloud should work hard to ensure data security.
While reputable cloud providers make the migration process easy and quick, data security remains the company's responsibility. To help you secure your data during cloud migration, here are some safety tips for a secure, straightforward migration:
Restrict Data Access
Among safety measures you should take during cloud migration is restricting data access to everyone accessing it. You should also understand what is least privilege and who needs it. After the migration, the end user will regain access to continue their daily work-related activities. Besides restricting access, you should also use two or more authentication factors during the migration. Such authentication enhances data security since it prevents an unauthorized person from accessing data.
Additionally, you can decide to duplicate data. This process squeezes the required data to be migrated while reducing the footprint for storing new data. Once the duplication has reduced the amount of data to be migrated, it results in cost reduction and increased security.
Understand The Current Situation Of Your Data
Most business people and managers overlook the importance of understanding the current data situation during cloud migration. Unfortunately, this might result in storing or saving useless data. It's vital to assess the situation of your current data before the migration and avoid such an incident.
Data migration can put your data at risk if proper measures aren't taken. Organize the available data and separate valid from invalid data. This step ensures that the vital data is kept safe and invalid ones are discarded. Additionally, classifying data helps in easy access, tracking, and recovery.
Encrypt The Data
Before, during, and after cloud migration, your data should always be encrypted. Additionally, your data shouldn't be in motion if it isn't encrypted since it's more vulnerable to attack. With that in mind, you should use a safe data transportation protocol to keep your data safe.
It might also be a good idea to consider using a transfer appliance to move extensive data safely. This can be possible through your provider or a third party. However, when using an appliance to transport data, ensure data is encrypted before moving it. The device should also be encrypted for maximum data security.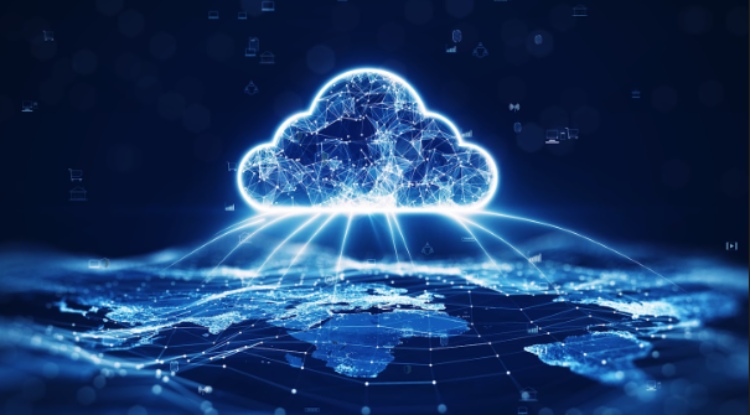 Consider A Phased Migration
While rapid migration might be necessary for your business, avoid quick or at-once migration at all costs. Instead, consider migrating in phases. Phased migration increases data security by allowing your staff members to get used to the cloud system.
During the phased migration, it's advisable to begin transferring low-priority data to unload some storage-related resources under low risk. As you continue, study the configuration to determine if there are gaps before commencing with high-priority data migration. This move also helps you understand if extra security measures are required before transporting your company's sensitive data.
Adhere To Compliance Requirements
Compliance is essential during cloud migration. Before commencing with the process, understand the compliance requirements for your data. For example, you must learn the encryption, storage, backup, and transfer needs. Compliance is even vital for large companies in highly regulated sectors.
Luckily, most service providers have compliance certificates for standard regulations. In addition to these, you might need to remove personally identifiable details before the migration begins. It's vital to note that non-compliance might cost you a lot. While cloud providers provide tools for compliance, in case anything goes wrong, you're the one to suffer the consequences.
Streamline The Monitoring Aspect
Transferring data to the cloud increases attack chances, so you should watch out for any gaps during the migration process. Additionally, when watching out for any threat during migration, it's crucial to enhance the existing system's security. It's vital to note that migration influences a variety of on-site and cloud tools in the cyber system in your organization. Therefore, to manage these tools efficiently, you should supervise them thoroughly and develop quicker and more consistent authentication and response to threats.
Clean Up The Retiring Drives
Cleaning up the retiring drives is a part of the deactivating process. It's, therefore, important to be careful to avoid wiping out vital information. If you doubt you can perform this activity successfully, consider hiring an IT Asset Disposition (ITAD) firm. During this process, determine if the remaining data will be moved offline for clean-up. You can also ask the ITAD for an effective data sanitization plan.
Revisit The Cloud's Security
After the migration and cleaning up of retired drives, it's wise to revisit the cloud's security to determine if there are any gaps. Regardless of its nature, every cloud has its vulnerabilities and threats. With that in mind, it's a good idea to be prepared to handle different threats and ensure proper security measures are in place to avoid and prevent attacks.
Parting Shot
Your data security during migration depends on the cloud migration you choose, the steps you take, and the provider you're working with. It's also vital to supervise your systems to be sure that your data is safe. Without a proper security plan, your data can fall into criminal hands, leading to your business compromise.
To ensure your data safety before and during migration, consider taking advantage of the above-discussed safety tips. You may never know how they can benefit you unless you try them out. You can also consider seeking help from IT security firms to ensure your data remains safe and away from manipulation.