Fantasy football is a game where you own, manage and even coach your own football team. You assemble a team consisting of NFL players; these players can come from different teams. Then you compete with your team against the teams of your friends.
Based on the realistic performance of NFL players, you do (or don't) get points. Let's take a closer look at it.
Suppose you have Odell Beckham Junior on your team and he scores a touchdown in real life, then your fantasy football team will score points.
At the end of the NFL week, everyone adds up all the points, and the team with the most points is the winner.
That sounds easy, right? Still, there are a number of details that you should delve into before venturing into the game.
In this article I will tell you the few things you need to know before starting the game.
Choice of your players (start and reserve)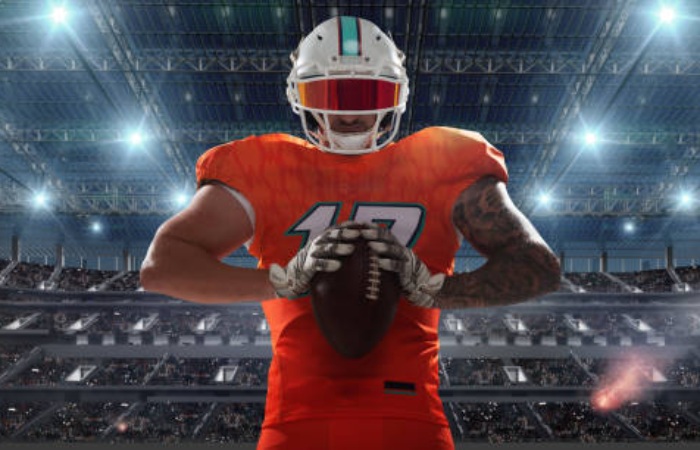 To assemble your own team, you must select players.
The players you choose for your American football team are selected through a draft that takes place between you and your friends or league partners.
Fantasy football leagues typically consist of 10 to 12 fantasy players (or teams), with 16 athletes per team.
Once you've built your dream team, you'll need to make a roster of your starting players every week, based on league rules.
The stats your starting players collect based on their realistic performance on the field (touchdowns, yards gained, etc.) add up to your point total for the week.
The player positions you need to fill are normally:
a quarterback (QB)
of runners (RB)
two wide receivers (WR)
a tight end (TE)
a kicker (K)
a defense (D/ST)
a FLEX (usually RB or WR, but some leagues allow a TE or even a QB to play the FLEX position)
At the end of the week, if you have more points than your opponent (ie another player and their team in your league that you played against that week), you win that week.
Reserve Players
In addition to the starting players, of course, there are also reserve players who sit on the bench.
Most leagues allow an average of five of these reserve players and they too can contribute points.
However, points earned by reserve players do not count towards their total score.
So it's crucial to manage your formation to the best of your ability, and letting certain players start can make or break your week.
However, reserve players are important because they add depth to your team and can fill in for injured players.
Types of fantasy football leagues
There are different types of fantasy football leagues. Below is an explanation of each type.
Redraft – This is the most common type, where a new team is formed each year.
Keeper : In this league, the owners continue to play each season and keep some players from the previous season.
Dynasty : Just like in a goalie league, the owners remain part of the league for years, but in this case they keep the entire team from the previous season.
Fantastic football league formats
In addition, a distinction can be made between different competition formats. Below you can read what they are.
Head to Head : Here the teams/owners play against each other every week. best ball : A team is automatically formed for you with your best scoring players
Spit (Broken) : Statistical categories are used as the point system.
Points Only : Instead of playing a different team each week, it's all about your team's point total.
7 tips to dominate your league
If you are new to fantasy football, it is important that you start with some understanding of the game and the industry.
Now that you have an idea of ​​how to play, there are a few final things to keep in mind to give yourself an edge over the competition.
Be confident, investigate
Master your lineup
Always stay up to date with the latest news
Don't always believe a player by name
Look at the trends in players
Not fielding injury prone players
Don't be prejudiced against a team you like.
Mastering your lineup is critical to your success. Look at player stats and don't trust their name.
Look beyond player tendencies: success leaves its mark and so does failure. Don't put injury-prone players on the field – their record speaks for itself.
Always field the best possible player and don't lean towards a team that appeals to you.
How popular is fantasy football anyway?
There are fantasy leagues for almost every sport, but fantasy football is most popular in the US.
While the game itself is usually free to play, in most leagues money is wagered at the start of the season, which is paid out to the champion at the end.
Fantasy has permeated deeply into football culture, and there is even evidence that it has been a major driver of the NFL's continued rise in popularity.
Fantasy football is the reason football broadcasts are overloaded with stats these days and why there's now a hugely popular channel that just bounces live from one touchdown to another instead of showing an entire game.
For these reasons, the NFL itself actively promotes fantasy football, even if it is actually a form of the game.
There are even NFL players who play fantasy football.
The game is usually played with NFL players, but may also involve other leagues such as the NCAA (college) and the Canadian Football League (CFL).
Conclusion
In the above content we have discussed some important points which you need to know before you start playing fantasy football league. Moreover we have also mentioned some vital tips for you. Keep visiting our website to read more informative articles.