Maximizing Lead Conversion with a Real Estate Investor CRM to Boost Your Business – Knowing how to maximize lead conversion will help boost any business. Turning a prospective customer into a real paying customer is the foundation of success. A lead is most valuable if it can be converted. When it comes to the real estate market, a real estate investor CRM can help you to make those conversions. Using investor CRM software can improve multiple aspects of business and make the business easier to run on both ends, for you and your investors.
What is a Real Estate Investor CRM?
To know how a real estate investor CRM can help your business, you first need to know and understand what it is. CRM stands for customer relationship management. So, real estate investor CRM is customer relationship management software that can be used to manage a business's relationships with its investors, rather than the customers.
An investor CRM will help a business to store information about its investors, such as the contact details and past examples of portfolios. CRM software can also help to manage investor preferences, and store communications, so the working relationship is better.
As the way the CRM software is being used is different here, some call investor CRM by another name. Sometimes CRM is referred to as Capital Relationship Management, or even investor management software in the context of real estate investment.
How Can CRM Help to Maximize Lead Conversion?
When it comes to CRM in any format, it is all about understanding your customer. In real estate, forming and maintaining relationships is what will get you, investors. CRM will help create and maintain those important relationships when working in real estate. There are many ways in which real estate investor CRM will help to maximize lead conversion.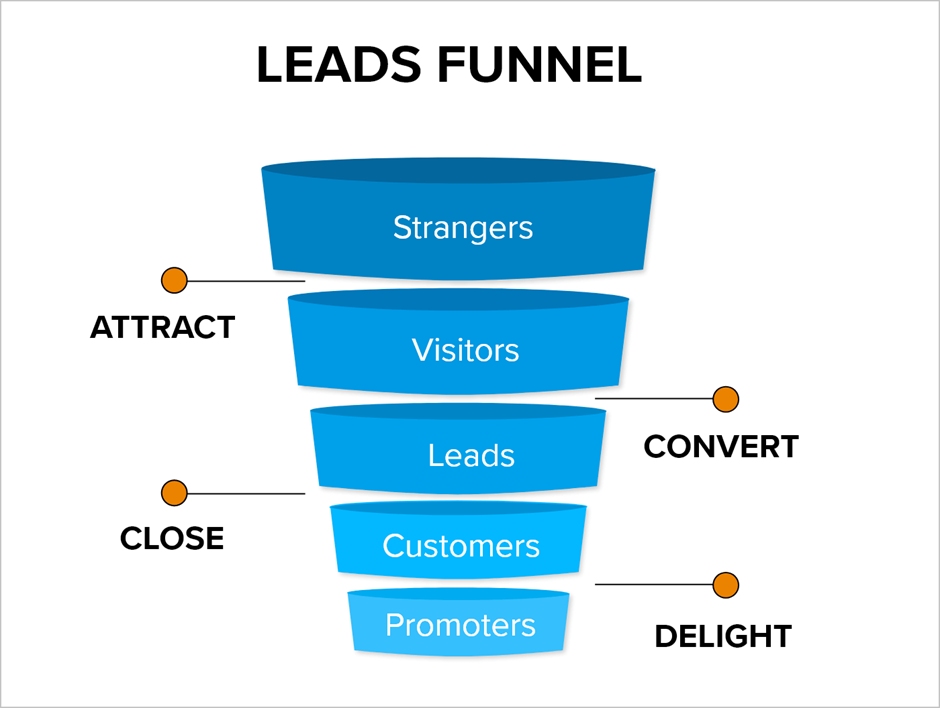 Improve Relationships
When a potential investor feels they have been listened to and their thoughts have been considered, they are more likely to want to become part of the project. No investor wants to work with a business that ignores them and just uses them to finance its own plans. An investor needs to know they are valued and that the relationship they have with you is meaningful.
Remembering what each investor's preferences are can get confusing and muddled if not careful, or if you have a lot to balance at once. CRM allows a company to work on the relationship without having to remember everything. The software will remember investor preferences and keep them organized. It will also monitor communications so you don't have to get lost in paperwork trying to find what agreements have been made. All of these things will enable you to make the investor feel appreciated.
Better relationships with potential investors increase the chance of conversion. Also, better relationships make for good reputations and further natural marketing through word of mouth. Not only will more leads be interested, but also current investors will be more likely to invest again and work with you on a future project.
Keeping Important Data Organized
Another benefit to using CRM software is that it can help make a business better organized. The data-driven software can streamline any business and make processing information more efficient. When using CRM, the software can do the organizing for you. Reducing the manual inputting of data saves time that you could otherwise spend on value-adding activities.
Organized businesses are the ones that remember to follow up with leads. They will have the time to make those extra communications and develop relationships with leads further.
CRM software can also identify leads, by analyzing and providing insights into the available data. Understanding not only investor preferences but also their behaviors, the software can predict who might potentially be interested in specific deals. When the software identifies these leads based on recognizable characteristics, you can then pursue the leads and market your business to them. The investor CRM also can track the progress of leads. This reduces the time you need to spend analyzing and increases the time you can spend boosting your business.
Avoid Human Error
Another way CRM software can help to maximize lead conversion to boost your business is by avoiding human error. With automated data input, the software removes the chances of human error. This will then make the whole investor relationship management system more effective, as there are less likely to be any mistakes.
Conclusion
Overall, real estate investor CRM can help to maximize lead conversion in various ways which can improve your business' efficiency. Reducing human error whilst keeping data organized allows you to spend more time accurately representing investor interests and developing meaningful relationships.