How To Grow Your Gaming Channel? – Are you dreaming of growing your gaming channel and joining the ranks of top gaming influencers like PewDiePie, Ninja, and DanTDM? There's a lot of competition in the gaming community, with many channels already in place. Considering the stiff competition, you need to stand out for your gaming channel to grow. This begs the question: how will you grow your channel? This article sheds light on this, so read on for valuable insights.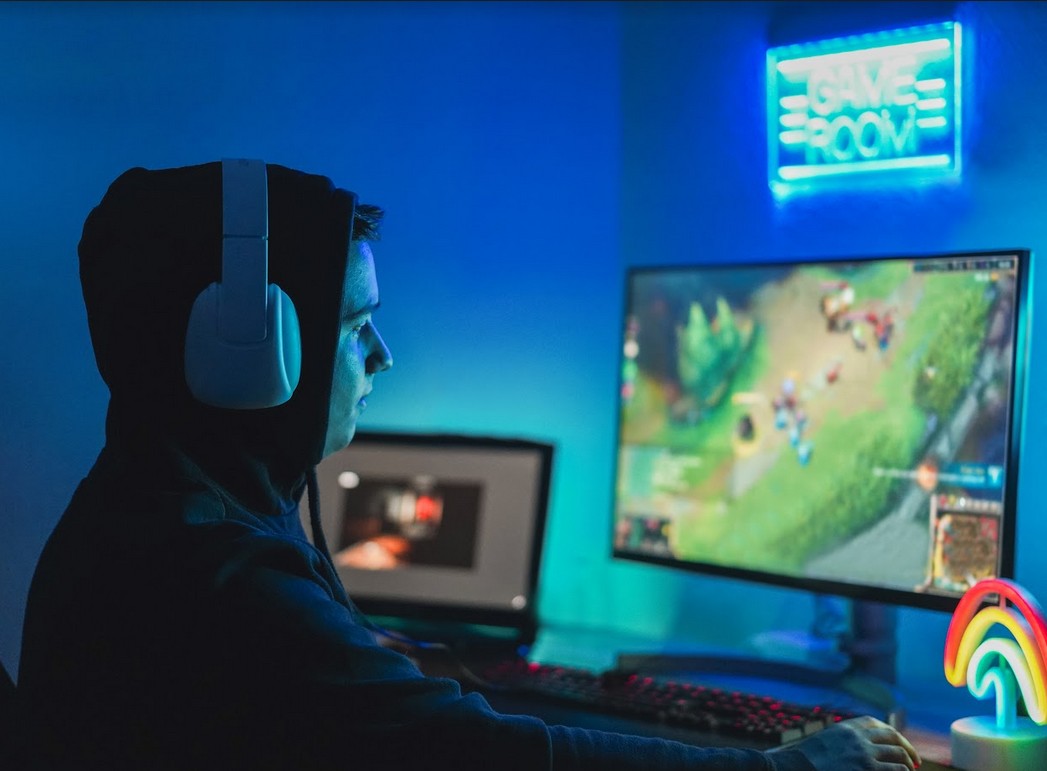 Consider doing the following:
Brand It
Branding makes your channel stand out from among the others already there. And your gaming channel should consistently reflect your brand. There are many ways you can brand your channel. One of them is choosing a color you'll use across all your company platforms. If it's orange, it should be present in all aspects of your brand.
You should also consider making it more interesting. You can create a logo that represents the games on your channel. There are technologies, such as an avatar creator tool, that you can utilize to create logos. With the wide variety of styles to choose from, you can fully customize your logo to match your gaming channel.
When it comes to branding, the most important takeaway is to ensure uniformity of the features you use. This enables your customers to identify your brand whenever they see it. If you're not consistent with the features of your brand, it might portray an image of disorganization, which isn't ideal if you're looking to grow your channel.
Upload Gaming Videos Regularly
For your gaming channel to remain relevant, it needs exciting content. This means you need to be consistent with your videos. You can decide to upload them weekly or twice a week. Whichever is your choice, it shouldn't be too far apart.
It's also advisable to spice things up. Don't post the same content each time. Having the same content might bore your viewers, making them seek other gaming channels. With a reduction in your fans, your channel will spiral down, which isn't desirable considering you aim to grow your channel.
Promote It
You might have the best gaming channel, but it'll make no impact if you're the only one who knows about it. You have to promote your channel and make it visible in the gaming community to attract more viewers and subscribers. Start by inviting your family and friends to watch your streams. Mention your stream on social news websites and provide a link. Also, share your schedule on various platforms. These are just some of the ways you can easily hype your gaming channel in the comfort of your home.
For your promotional strategies to work, it's best to identify your target audience. Target audience refers to those you expect to tune into your gaming channel. It could be a group from a specific age group or those whose hobbies include martial arts or car racing. By identifying your target audience, you can now formulate promotional strategies that resonate with the said group.
Have A Social Media Presence
It's said that many people spend most of their time scrolling through social media platforms. Given this, you need to leverage social media to grow your channel.
Having a social media presence on relevant platforms will give your channel visibility. With visibility, more users will get curious and visit your site to see what you offer. Having many viewers is one of the ways your gaming channel will grow.
Consider creating an account on a microblogging site where you can talk about your stream, post your schedule, and create a thread for this. And once you go live, be sure to reply or interact with your viewers. You can also use a chat app to give reminders about your schedule or notifications if you need to reschedule a stream.
Engage With Your Fans
One of the many contributors to the growth of your gaming channels is your fans. This means you need to factor them in as you lay down growth strategies. You should consider gifting consistent viewers with perks that gaming enthusiasts will find irresistible. For instance, you can offer to pay for them to have gaming experiences with the who's who in the industry. Having such incentives will attract more viewers to your channel, which will lead to growth.
Another way to engage with your fans is by having regular live videos. The live videos will bring about interaction, and your viewers will feel that they belong to a family. This retains them, preventing them from seeking your competitors' channels.
Conclusion
Maintaining a gaming channel isn't easy, but it's manageable if guided by expert advice. This article has shown you ways to grow your channel. Consider implementing the tips discussed, and you'll be reasonably assured that your gaming channel will reach new heights.