The business landscape of Melbourne is expanding with each passing day. It is bustling at quite a tremendous rate. With such a landscape, the competition is increasing as well. Therefore, it has become essential to cater to your customers' requirements. For this purpose, you need to have a strong corporate identity.
A strong corporate identity defines what your business is about. It encompasses the visual and messaging elements of the business. It allows businesses to connect completely with the target audience. If you want to build a strong brand identity for your business, you need the assistance of experts in the field, like BrandVillage, Leading Branding Agency in Melbourne.
Overview of Corporate Identity
Your corporate identity includes the visual and messaging representation that defines your business. It often includes visual elements like colour, messaging, typography, logo, and more. You get to set yourself apart from your competitors with a strong corporate identity. This will help in building trust. Moreover, a strong corporate identity also helps to foster recognition and loyalty, especially for driving business growth and higher revenue.
Must Read: Does Your Business Need a Mobile App in 2023?
Why is Corporate Identity important for Melbourne businesses?
Since the business landscape is becoming crowded in Melbourne with a thriving atmosphere, it is extremely important to have a strong identity. This helps in beating the competition. A strong corporate identity can help increase brand recognition and foster trust. One crucial aspect of a corporate identity is having a well-designed and impactful logo. A professional logo design is essential for creating a lasting impression and setting your business apart from the competition.
If you ever wish to recruit for your business, you can get the best talents with a strong brand identity. It will also help in boosting employee engagement and loyalty. A strong corporate identity not only helps businesses from the customer's point of view but also from the employee's point of view.
Tips to Build a Strong Corporate Identity
It is not a one-day job to build a strong corporate identity. However, things can become pretty smooth with the right effort and timing. Over the years, it will pay off and ensure the perfect for business.
Some of the common tips for building a strong corporate identity are as follows: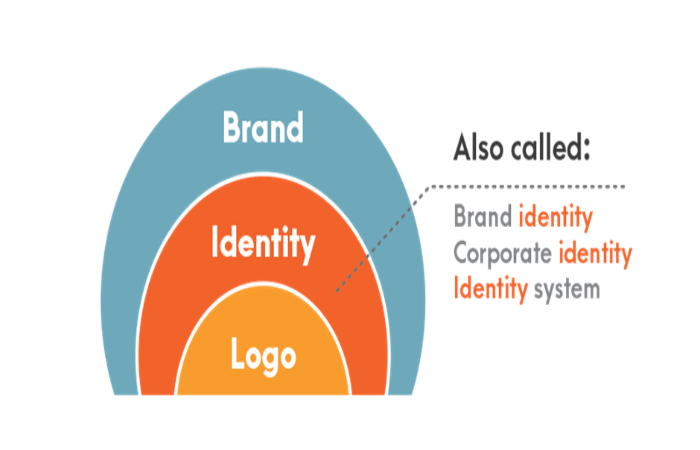 Understanding Company Value and Vision
It is extremely important to understand what values the companies stand for and what goals they wish to achieve. Once they know their goals and objectives, it becomes easier to develop an identity strategy. While working with the company, it is always necessary to keep these ideas clear.
Defining Visual Identity
The visual identity of a corporate company is a huge part of their identity. It is the first thing that all your customers will see. Therefore, building a beautiful visual aesthetic for the brand is important. For a strong visual identity, businesses must maintain consistency across all channels. Reports suggest that brand consistency can help to increase revenue by 20%.
Create a Brand Voice and Messaging
A strong brand voice and messaging will help to connect with the target audience on a better level. The brand's voice, tonality and message must be consistent across all platforms. Moreover, it should be designed per the target audience and their needs. A clear brand voice and message help to build a strong brand strategy.
Build a Strong Online Presence
In today's digital era, corporate companies also need an online presence. They must have a website and social media channels. These platforms can play an important role in building their corporate identity. However, regular social media content with relevant quotes can be of great help.
Employee Engagement and Buy-In
While it is important to engage with customers, it is also important to encourage employee engagement. You will likely attract new customers when your employees have nice things to say about your business.
Businesses of all sizes must encourage employees to accept corporate identity. This can be done through corporate training, building community and incentives.
Monitoring and Measuring Success
Once the corporate identity has been laid out, it is important to understand its performance. You can ask your employees to take feedback from the customers regarding the business's functioning. Apart from that, you can also track social media engagement.
It is advisable to check the social media metrics to understand the growth in the online space. Measuring customer engagement and revenue growth can play an important role in building the identity. Depending on the campaigns' performance, businesses can change their strategy if required.
Conclusion
Any business that wants to succeed in the competitive business market of Melbourne should go for building a strong identity. However, you must not expect the results overnight as it is a gradual process and might need some time to show results.
Working with branding professionals like BrandVillage can definitely help in building a strong corporate identity. You can focus on better customer acquisition strategies with a strong corporate identity. Therefore, focusing on the identity part from the beginning is advisable for better business performance.
Also Read: How To Protect Your Business From Cyber Attacks