As our parents get older, it becomes increasingly difficult to find the perfect birthday gift. They already have everything they need, and they tend to prefer practical items over frivolous ones. So, what do you get the parents who have everything? Here are some thoughtful and practical gift ideas that will make their day extra special.
Creative Gifting Ideas for Your Parents
1. Personalized photo album
A personalized photo album is a beautiful and sentimental gift that your parents are sure to treasure. You can include pictures from their childhood, their wedding day, and photos of their children and grandchildren. You can also customize the cover with their names or a special message.
2. Smart home devices
It's increasingly popular to see smart home devices today and they make life easier and more convenient. Consider getting your parents a smart thermostat, a smart security camera, or a smart speaker. These devices can help them save money on energy bills, play their favorite music, and keep their home safe and secure.
3. Subscription service
Subscription services are a gift that keeps on giving. There are plenty of options to choose from, such as a monthly coffee subscription, a meal kit subscription, or a book club subscription. Choose one that you know your parents will enjoy and they will think of you every time they receive their monthly delivery.
4. Travel experiences
If your parents are adventurous and love to travel, consider booking a trip for them. It could be a weekend getaway to a nearby city, a scenic road trip, or a relaxing beach vacation. If you're not sure where to start, consider purchasing a gift card from a travel website or an experience-based website like Airbnb or Viator.
5. Personalized jewelry
Jewelry is always a classic gift, but you can make it even more special by personalizing it. Consider getting a necklace, bracelet, or ring engraved with their initials or a special message. You could also opt for a birthstone or a piece of jewelry that represents a special memory or moment in their lives.
6. Cooking or baking equipment
For parents who enjoy cooking or baking at home, it's a good idea to get them some high-quality equipment. You could buy them a new set of knives, a stand mixer, or a high-end blender. These gifts will not only make cooking and baking easier and more enjoyable but also last for years to come.
7. A Smartphone
Giving a smartphone as a birthday gift is a practical and thoughtful gesture. With its various features and uses, a smartphone can provide a wide range of benefits for the recipient, including connectivity, utility, personalization, and long-term value. You don't have to pick expensive ones, go for the affordable models like the HONOR Magic 5 Pro price. By giving such a smartphone as a gift, you can provide your loved ones with a device that they can use and enjoy every day.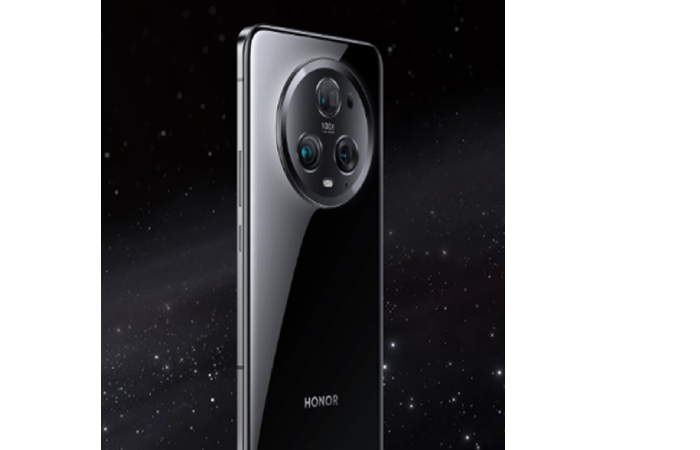 8. Spa day
Everyone deserves a little pampering, and your parents are no exception. Consider booking them a spa day or massage at a local spa. This is a great way for them to relax and unwind, and they'll come out feeling refreshed and rejuvenated.
9. Personalized calendar
A personalized calendar is a fun and practical gift that your parents can use all year round. You can include family photos, important dates, and special events. It's a great way to keep track of appointments, birthdays, and other important events.
10. DIY project
If your parents are crafty, consider buying them a DIY project kit. There are plenty of options to choose from, such as knitting, woodworking, or painting. This is a great way for them to learn a new skill and create something they can be proud of.
Conclusion
Overall, there are many thoughtful and practical birthday gift ideas for your parents. Whether you choose a personalized photo album, a smart home device, a smartphone, or a travel experience, the most important thing is to show them how much you love and appreciate them.