Useful Tech Gifts for Your Dad – When it comes to finding the perfect gift for Dad, technology is always a safe bet. Whether he's a gadget enthusiast, a tech-savvy professional or someone who simply enjoys exploring the latest innovations, there's a wide range of tech gifts that can cater to his interests. Check out these 14 tech gift ideas that are sure to impress and delight your dad.
1. iPhone 14 Pro Max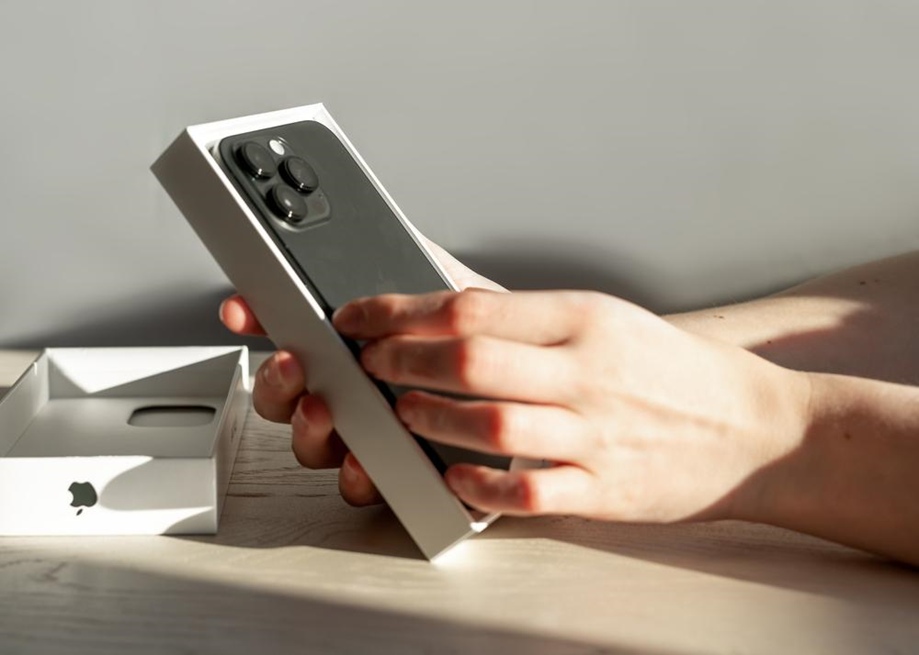 If you're looking to splurge on a truly special tech gift for your dad, consider gifting him the iPhone 14 Pro Max. This smartphone from Apple offers a premium and powerful user experience. With its large display, top-of-the-line camera capabilities, fast performance and advanced features like Face ID and the latest iOS updates, the iPhone 14 Pro Max is perfect for tech enthusiasts or those who rely heavily on their smartphones for work or personal use. To complete your gift, consider adding an iPhone 14 Pro Max case.
2. Wireless Earbuds
Upgrade your dad's audio experience with a pair of high-quality wireless earbuds. These compact and wire-free gadgets offer exceptional sound quality, noise cancellation and convenient features like touch controls and voice assistants. Choose a pair that suits his preferences, whether he's an audiophile, a fitness enthusiast or a dad on the go who enjoys listening to music.
3. Portable Bluetooth Speaker
For the dad who loves music and wants to share it with others, a portable Bluetooth speaker is an ideal gift. These speakers offer impressive sound quality, wireless connectivity and portability, allowing him to enjoy his favorite tunes wherever he goes. Consider features like water resistance, battery life and durability for added convenience.
4. Streaming Device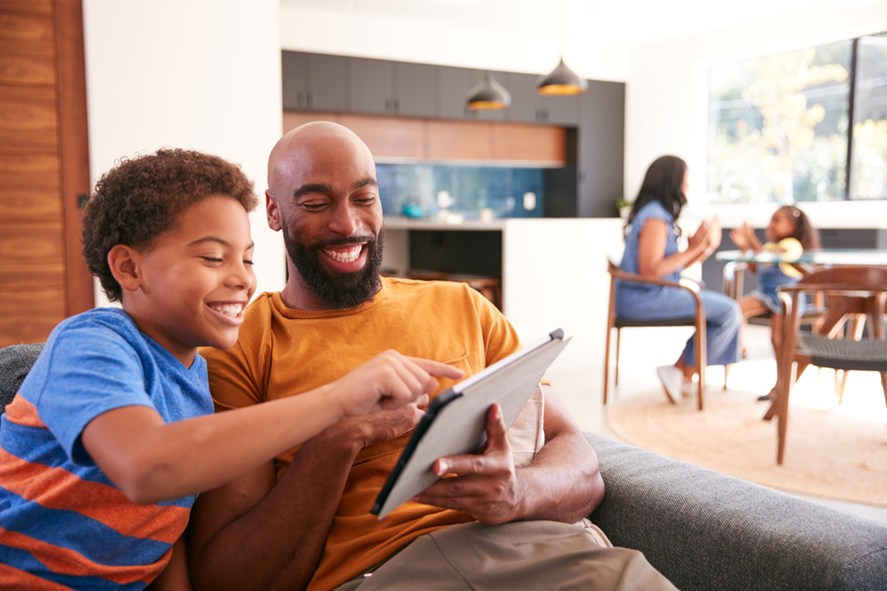 If your dad enjoys watching movies, shows or sports, a streaming device can enhance his entertainment experience. Options like Roku, Apple TV or Amazon Fire TV Stick allow him to access popular streaming platforms like Netflix, Hulu and Disney+ on his TV. Look for a device that supports high-resolution streaming and has a user-friendly interface.
5. Smart Home Hub
Transform your dad's living space into a smart home with a smart home hub. These devices, such as Amazon Echo or Google Nest Hub, act as central control points for various smart devices, including lights, thermostats and security systems. Your dad can use voice commands to control his smart home, get weather updates, play music and much more.
6. Robot Vacuum Cleaner
Make your dad's life easier with a robot vacuum cleaner. These autonomous devices navigate around the house, cleaning floors while your dad relaxes. Look for features like smart mapping, self-charging capabilities and compatibility with virtual assistants like Alexa or Google Assistant. Some models even have mopping functionalities for added convenience.
7. Google Pixel Case
If your dad owns a Google Pixel smartphone, a stylish and protective Google Pixel case makes for a practical gift. Look for cases that offer a balance between protection and style, with features like shock absorption, raised edges for screen protection and precise cutouts for easy access to buttons and ports. You can find a variety of options, including rugged cases for outdoor enthusiasts or sleek, minimalist designs for those who prefer a slim profile.
8. Screen Protector
Help your dad keep his smartphone's screen in pristine condition with a high-quality screen protector. These transparent films or tempered glass protectors shield the display from scratches, smudges and minor drops. Look for screen protectors that offer high transparency and anti-fingerprint coatings. Some options come with additional features like blue-light filtering and privacy filters.
9. Samsung Phone Case
For dads with Samsung smartphones, a Samsung phone case is an excellent gift choice. There are numerous options available, ranging from sleek, slim cases to rugged, heavy-duty ones. Consider factors like drop protection, grip and style when selecting a case. Many Samsung phone cases come with added features like kickstands, card holders or even built-in wireless charging capabilities, offering both protection and convenience.
10. Smartwatch
A smartwatch is an excellent gift for dads who value both style and functionality. These wearable devices provide the convenience of checking notifications and tracking fitness from his wrist, and they add a touch of sophistication to any outfit. Look for features like heart-rate monitoring, sleep tracking, GPS and compatibility with his smartphone operating system.
11. Smart-Home Security Camera
For dads who prioritize home security, a smart-home security camera is a valuable gift. These cameras offer features like high-definition video recording, two-way audio, motion detection and remote monitoring through smartphone apps. Look for cameras that integrate with popular smart-home platforms like Google Assistant or Amazon Alexa, allowing your dad to control and monitor his home security effortlessly.
12. Wireless Car Charger Mount
If your dad spends a lot of time on the road, a wireless car charger mount can be a practical and convenient gift. These mounts securely hold the smartphone in place while providing wireless charging capabilities. Look for models that offer adjustable viewing angles, a strong grip and fast charging compatibility. Some options also come with automatic sensor mechanisms for easy one-handed operation while driving.
13. Bluetooth Tracking Device
Help your dad keep track of his belongings with a Bluetooth tracking device. These small, portable devices can be attached to keys, wallets or other frequently misplaced items. If the item goes missing, your dad can use a smartphone app to track its location or make the tracker emit a sound to locate it. Look for options with a long battery life, a wide Bluetooth range and a user-friendly app interface.
14. Fitness Tracker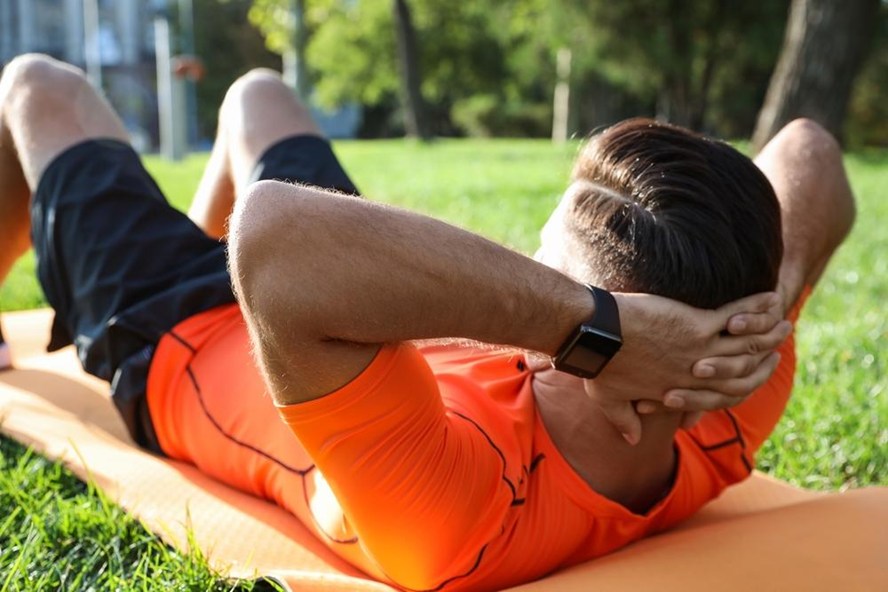 A fitness tracker can help a health-conscious dad monitor his physical activity and stay motivated. These wearable devices track steps, calories burned, sleep patterns and heart rate. Look for a fitness tracker that aligns with his preferred activities, such as running, cycling or swimming. Some models also offer smartphone notifications and GPS tracking.
Getting Your Dad the Best Gift Possible
When it comes to gifting tech-savvy dads, the options are plentiful. From smartwatches and wireless earbuds to streaming devices and smart home hubs, these modern gadgets offer convenience, entertainment and enhanced experiences. Consider your dad's interests, hobbies and lifestyle to choose the perfect tech gift that will put a smile on his face and remind him of your thoughtful gesture for years to come.