Aerospace companies are successfully developing advanced space buses because the market expects to reach around $13.62 billion by 2026 at a 5.39% CAGR. More importantly, today's space buses customize according to client specifications, and most entities that design them are sole proprietors, organizations, or partnerships. But what should we expect from the space-building industry before this decade is over? Read on to find out more about this tech and its future forecasts.
Quick Satellite Bus Market Analysis
So, what do we know about the future global space bus market size? According to the latest satellite market analysis, the US is still the leader when government spending on space projects is concerned. In 2020, it accounted for 58% or 47.7 billion of the world's total. According to this data, if space agencies and governments continue to invest in space bus production, the demand for spacecraft buses will also increase.
Other countries that invest in the space industry and want a share of this industry are China, Japan, Australia, Germany, France, India, the UK, South Korea, and Indonesia. Airbus S.A.S, Ball Corporation, and Israel Aerospace Industries Ltd. (IAI) are the leading market players. Boeing Corporation and Thales Group are also big players in the satellite bus market, but the first three are the ones that stimulate market demand more than anyone else. Moreover, the Chinese government has promised to invest $339 billion in new Chinese companies to address the local private funding shortfall.
New Trends In The Satellite Market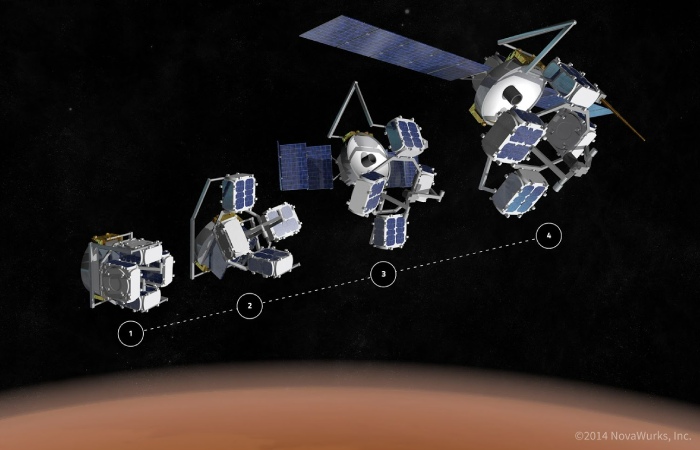 According to recent space market trends, governments allocate a special budget for exploring, testing, developing, procuring, conserving, and operating spacecraft or associated equipment, which includes satellite buses. Small, medium, and large satellites are in the highest demand today. In 2021, relevant trends show that North America was occupying the largest region of this industry, with Asia-Pacific expected to show fast growth. Other regions covered in a space bus industry report are Western Europe, South America, Eastern Europa, Africa, and the Middle East. Since new space tech has developed aerospace, companies are building more satellite buses, which expect to continue in 2023. Besides, we will need more tech to explore outer space and build colonies on the Moon to eventually get to Mars — something that some of the wealthiest people worldwide have been dreaming of for some time. So, a particular satellite market trend is that space companies will continue to build more spacecraft, along with relevant buses, so that we can start exploring the Galaxy.
Future Space Bus Market Opportunities
Most governments worldwide are increasingly spending on space technologies. Many countries invest in the space industry to address social problems, gain import independence, and eventually, turn us into a planet that finds solutions in outer space. They invest in startups and R&D. For example; Japan launched the Innovation Network Corporation of Japan (INCJ) and Impulsing Paradigm Change by Disruptive Technologies Program (IMPACT). Both projects assist space industry startups, and many focus exclusively on spacecraft buses.
In addition, Industrial Technologies Office in Canada wants to give $13 million to UrtheCast so that this company can continue developing its small-sat platform constellation of L- and X-band synthetic aperture radars (SAR). In other words, there seem to be many space bus market opportunities out there. Moreover, a range of world-known companies has announced that they will launch a variety of satellite constellations in Low Earth orbit.
How Will The Satellite Bus Market Look In 2031?
According to an Allied Market Research report, the international satellite and space bus market should generate $20.84 billion in the following years, by 2030-2031, at a 5.8% CAGR. North America is expected to remain a market leader, and Besides, there's also a global market for small satellites. We grew from $3.59 billion to $4.2 billion from 2021 until 2022, at a 17.0% CAGR. And this market should grow to $8.35 billion at an 18.8% CAGR by 2026.
Miniaturization of satellite hardware seems to have had more success lately. So, if things continue to evolve in this direction, we will have a much more prominent small satellite market by 2031. Moreover, today's satellite market is not limited to satellite and satellite bus developments. The satellite command and control system market promises a lot and will help the global satellite market grow.
The global satellite and space bus market promises a lot so far. Many governments, big companies, and even startups are ready to invest in it so that we can earn our future in space. By 2031, we expect this market to grow significantly and to have even more companies involved in the rapidly-growing space industry.