Smartwatch and Fitness Tracker – Smartwatches and fitness trackers are among the best technological accessories to wear to enhance your workout routine. From step tracking and heart rate tracking to specific training logs and activity stats, these devices can help you reach your fitness goals. However, while these devices can help you monitor your workout, there are devices that can be helpful post workout. Exogun DreamPro is one such device that helps you recover faster after every workout. It's a portable massage gun that helps post workout recovery and prevent issues like muscle damage, fatigue or muscle soreness etc.
However, while they are often grouped together, smartwatches and fitness trackers are not the same.
So what's the difference between the two types of devices? And how do you choose the type that suits you best? Here's everything you need to know.
What is a Smartwatch?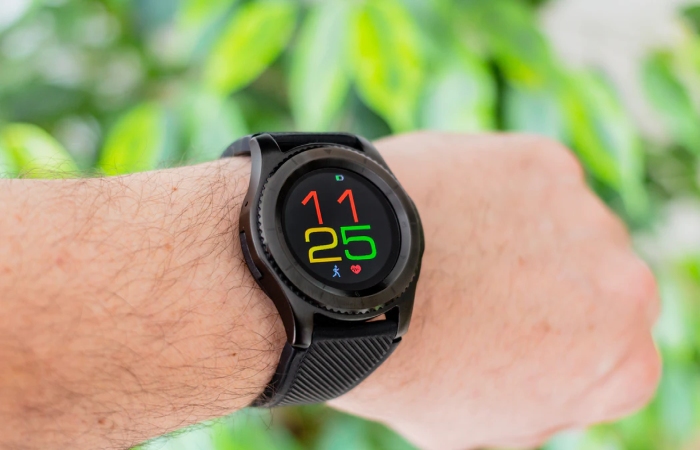 A smartwatch is a wearable tech accessory that comes in the form factor of a typical wristwatch. However, its ability to sync and control functions on your smartphone is what makes the device smart.
As a result, smartwatches do a lot more than tell the time. Their exact features vary by brand, but the smartwatches come with extensive functionality beyond just activity tracking. Most smartwatches allow you to check notifications, read messages, view incoming calls, and more.
Smartwatches often have fitness features like step tracking and heart rate tracking built-in. However, these fitness features are not the main function of the device.
Different brands will prioritize sleep, exercise, and heart monitoring at various levels. But they will also have a significant number of other features not related to activity tracking.
Other common features of premium smartwatches include music app controls, text message answering functionality, voice note recording, NFC payment features, and phone call handling features.
Some examples of smartwatches include Apple Watch, Huawei Watch GT, Samsung Galaxy Watch, and Fitbit Versa..
Also Read: Avoid Errors in the Browser When Loading Websites
What is a Fitness Tracker?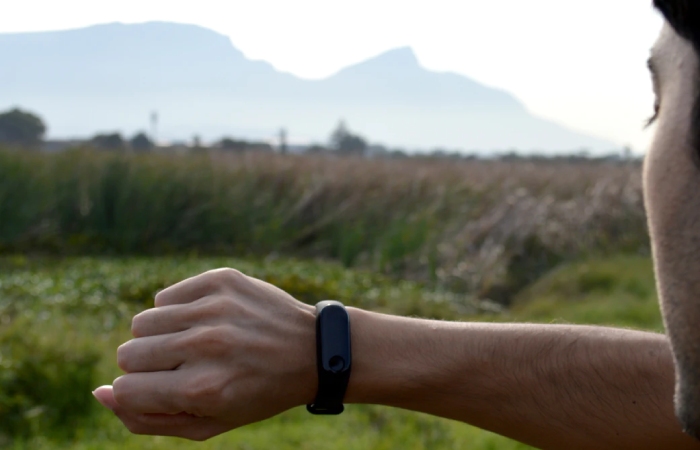 A fitness tracker is a wearable device that collects exercise and activity data for the user. These trackers can come in a variety of form factors, from bracelets to necklaces to clothing clip accessories.
In fact, some fitness trackers don't have any kind of LED screen or interactive face. Rather, you can only view the data of these trackers via the associated smartphone app. These trackers are typically simple pedometers or sleep trackers and don't have features like heart rate monitoring.
Some fitness trackers, such as the Bellabeat or Huawei Band 3e activity trackers, have a removable core unit. They are usually the size of a token. Due to their small size, you can move them between different accessories such as buckle, bracelet, or necklace. In fact, some trackers allow you to discreetly clip them to your shoelaces.
One great advantage of fitness tracker is that it can also be connected with your shoes as well. That's right. Nike, Addidas, Loom, all of these big giants has already launched their range of smart shoes which can be easily paired with any of your gadgets anytime you want to track your fitness as well as daily activities. Loom's Vegan Sneakers are being best among them as they are city appropriate and specially designed with outdoor activities in mind.
The core functionality of fitness trackers focuses on activity tracking. Therefore, functions external to this basic functionality are generally limited or completely absent.
Advanced fitness trackers may include an LED screen, activity-specific tracking, heart rate monitor, and vibrating notifications for phone messages. However, they typically don't have many apps, the ability to reply to messages, or ways to interact remotely with your phone.
So while fitness trackers sometimes come in the form factor of a wristwatch or bracelet, their main feature is their standout feature.
Some examples of fitness trackers include the Fitbit Inspire line, the Huawei Band, and the Xiaomi Mi Band. Some of the more minimalist fitness trackers include Bellabeat Leaf Urban and the discontinued Jawbone UP brand.
Also Read: What is Telemetry?
Differences Between Smartwatch and Fitness Tracker
While a smartwatch can act as a fitness tracker, a fitness tracker primarily focuses on activity tracking and little else. There are some more advanced trackers available, which provide some notification and app features. However, fitness tracking remains the main focus.
On the other hand, a smartwatch offers a much more rounded type of wearable device. In fact, some standalone smartwatches now have eSIM functionality, so they don't have to be within a range of the paired smartphone to use them.
The smartwatches also come with multiple app controls, native functionality, and customization. As a result, fitness trackers are generally cheaper than smartwatches. They are also often lighter, more compact, and can come in multiple form factors. Fitness trackers also have a longer battery life due to their limited functionality.
Smartwatches, on the other hand, usually have LED screens the size of a large wristwatch face, feature a single form factor, and are often significantly more expensive than activity trackers. They also mimic analog watches more closely in terms of appearance, often including buttons that look like a crown, winder, and button buttons you'll find on an analog watch.
Also Read: 5G Awaits a Definitive Step for its Launch
Should I Buy a Smartwatch Or Fitness Tracker?
Whether a smartwatch or fitness tracker suits you best depends on your needs and a few other considerations.
There are a few questions you must ask earlier than making a decision, including:
What's your budget?
What will you mainly use the device for? (e.g., training monitoring or remote control of smartphone apps)
How compact do you want the device to be?
Are your workouts likely to hurt a larger screen?
How essential are features like music navigation and call answering?
How often are you willing to charge the device before considering it inconvenient?
If you want to get a wearable device that tracks activity for the least amount of money possible, you should get a fitness tracker. You may also want a fitness tracker if you're worried about breaking a watch screen or if a large watch on your wrist will bother you.
Even if you want a device with a touchscreen and some extra features, you might still want to consider a premium fitness tracker. However, this option works best if your main focus is on tracking workouts and activities.
But if you want a large number of extra features beyond tracking and don't mind the larger form factor and extra cost, you should look for a smartwatch instead. While smartwatches typically cost more than fitness trackers, you can still find affordable smartwatches from many brands.
Also Read: What Is Shadow IT?
KNOW MORE:- beampros