Mobile commerce, also known as m-commerce, refers to the buying and selling of goods and services through mobile devices such as smartphones and tablets. It has become an increasingly popular channel for businesses to reach customers and offer them a convenient and personalized shopping experience. With the growing number of people using smartphones and tablets to shop and make purchases, m-commerce has become a crucial element of the e-commerce landscape.
With good internet speed on mobile devices, m-commerce enables businesses to connect with clients whenever and wherever they choose. Customers may explore and buy goods and services on this convenient and user-friendly platform. Mobile payments, location-based services, and tailored suggestions are just a few features and capabilities that mobile commerce provides to improve the shopping experience.
Benefits of mobile commerce for reaching and interacting with consumers
Mobile commerce has revolutionized how businesses interact with customers. M-commerce provides several advantages for companies wishing to connect with and engage with customers, especially given the increasing usage of smartphones and tablets. These are the top five benefits of mobile commerce: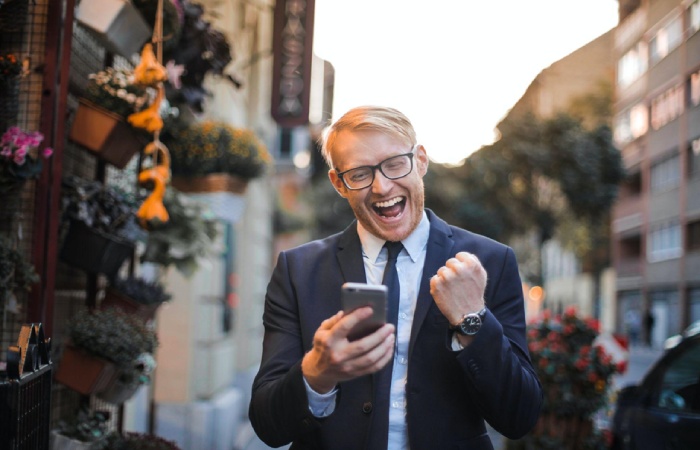 Increased convenience and accessibility for consumers
Mobile devices have become integral to our lives, and consumers increasingly use them to purchase. M-commerce provides consumers a convenient and accessible way to shop, allowing them to browse and purchase products anywhere and anytime. This increased accessibility is essential for businesses targeting younger generations, likely to use mobile devices for shopping.
Personalized shopping experience through mobile apps and mobile-friendly websites
Mobile apps and mobile-friendly websites allow businesses to offer a personalized shopping experience. By leveraging customer preferences and purchase history data, businesses can offer targeted recommendations and promotions tailored to the individual consumer. This personalized experience enhances customer engagement and loyalty.
Direct communication with customers through push notifications and text messaging
With text messaging and push notifications, mobile devices provide direct consumer connections for businesses. This enables companies to deliver tailored communications about special offers, upcoming releases, and other pertinent information. Businesses may develop relationships and interact with consumers more personally by communicating directly.
Social media platforms as a new channel for businesses to sell products
Platforms on social media have grown in importance for businesses looking to sell goods. Businesses may reach a larger audience and interact with consumers through social media postings, adverts, and other services by utilizing social media platforms like Instagram and Facebook. Social media also enables businesses to develop customer relationships and learn crucial details about their preferences and behavior.
Secure and easy payment options through mobile wallets
Thanks to mobile wallets like Apple Pay and Google Wallet, customers have a safe and convenient method to make purchases. Consumers may purchase products with just a few taps by keeping payment information on their mobile devices, eliminating the need to enter payment information physically. Moreover, mobile wallets provide better security features like biometric verification, which gives users an extra degree of security.
One example of an industry that is thriving by leveraging mobile commerce is the online gambling industry, where online casino apps in legal markets like Michigan, have seen substantial growth year after year since their introduction. The gambling industry is an emerging sector within the American market that has recently also adopted secure mobile wallets as payment options. With the industry being legal in states including Pennsylvania, New Jersey, and Michigan, operators have had to ensure they can take payments in many different ways.
By leveraging mobile commerce, online casinos can reach a wider audience, offer more convenient payment options, and provide a more immersive gaming experience. As more states legalize online gambling, we expect to see even greater adoption of mobile commerce within the industry.
This can be seen as a success by the numbers generated in terms of revenue. According to figures, the example of Michigan has shown that brands have been able to benefit greatly. Revenue was up 41% in 2022 compared to the year before, with nearly $2 billion being acquired.
Strategies for businesses to maximize mobile commerce for reaching and interacting with consumers
In today's digital age, mobile commerce has become crucial for businesses to reach and interact with consumers. With the increasing number of smartphone users, companies can no longer afford to overlook the potential of mobile commerce. Here are some strategies businesses can use to maximize mobile commerce and engage with customers.
Developing mobile apps to enhance the shopping experience
Creating mobile apps that give users a smooth buying experience is one strategy to optimize mobile commerce. Businesses may provide tailored shopping experiences, loyalty programs, and push alerts about new items or promotions using mobile applications. Businesses may improve consumer engagement, loyalty, and retention by creating mobile applications.
Optimizing websites for mobile devices
Website optimization for mobile devices is another tactic that companies may use to increase mobile commerce. Customers can simply navigate mobile-optimized websites, make purchases and get pertinent information. By improving user experience, a mobile-optimized website may raise conversion rates and client satisfaction.
Leveraging social media platforms to sell products and connect with customers
Social media networks may be effective marketing and sales channels for businesses. Businesses may interact with customers, raise brand recognition, and advertise items by setting up social media pages. Businesses may sell things directly to clients using features on social networking sites like Instagram, Facebook, and Pinterest. Businesses may reach a larger audience and increase sales by utilizing these capabilities.
Utilizing push notifications and text messaging for direct communication with customers
Push notifications and text messaging can be effective ways for businesses to communicate with customers directly. By sending personalized messages, businesses can inform customers about new products, promotions, and sales. These messages can also gather feedback, conduct surveys, and offer customer support.
Ensuring security and ease of payment through mobile wallets
Mobile wallets are digital payment systems enabling customers to purchase using their mobile devices. Businesses can maximize mobile commerce by ensuring the security and ease of payment through mobile wallets. Mobile wallets such as Apple Pay, Google Pay, and Samsung Pay offer secure payment options to reduce fraud and increase customer confidence in purchasing.
Challenges facing m-commerce
With the increasing use of mobile devices, mobile commerce has become a new channel for businesses to reach and interact with consumers. However, mobile commerce also poses several challenges for businesses.
Limited Screen Size
The limited screen size of mobile devices makes it challenging for businesses to provide a seamless user experience. Displaying large amounts of information on a small screen can be difficult, leading to cluttered and confusing interfaces.
Security Concerns
Security is a significant concern for mobile commerce, as mobile devices are more vulnerable to security breaches than desktop computers. Consumers may hesitate to share sensitive information on mobile devices, such as credit card details. To address this challenge, businesses must implement robust security measures.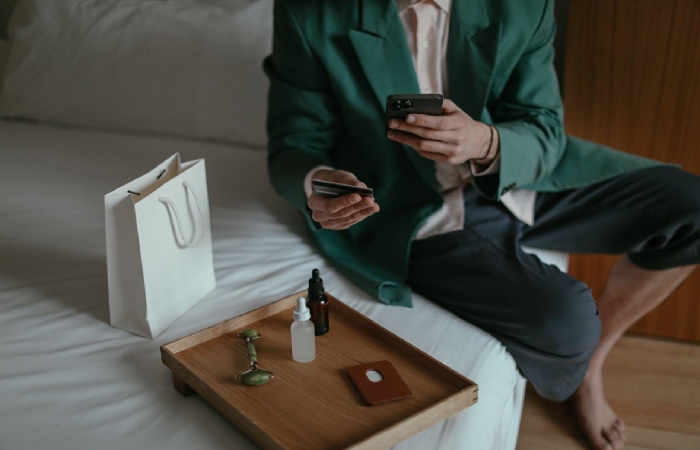 Payment and Checkout Issues
The payment and checkout procedures are particularly difficult for mobile commerce. Consumers frequently use mobile devices when traveling and might need access to credit or debit cards. Also, entering payment information on a small screen might take time and effort. To address these issues, businesses must provide various payment solutions, such as mobile wallets and one-click checkout.
Final Words
Businesses may customize their offers and their marketing approaches and give clients a more comfortable and effective purchase procedure by utilizing mobile commerce. Yet to compete in mobile commerce, companies must keep up with the most recent technological developments, optimize their mobile platforms for performance and user experience, and prioritize security and data protection.