This article focuses on providing a review of Hankotrade Forex broker, covering various aspects of the broker's services. It will assist readers in determining whether Hankotrade is a suitable trading broker for their needs.
Before moving on to the details, let's get familiar with Hankotrade Forex broker. 

What is Hankotrade?
Hankotrade broker ensures its users get the best deals with low commissions, cost, and spreads on every trade. However, these features may vary with different account options, but still, they are pretty market competitive.
What Trading Products Are Available at Hankotrade?
Unlike other trading platforms, which only allow a few trading products or are solely based on a single trading product, Hankotrade is versatile. Hankotrade allows traders to choose their trading category according to their preferences.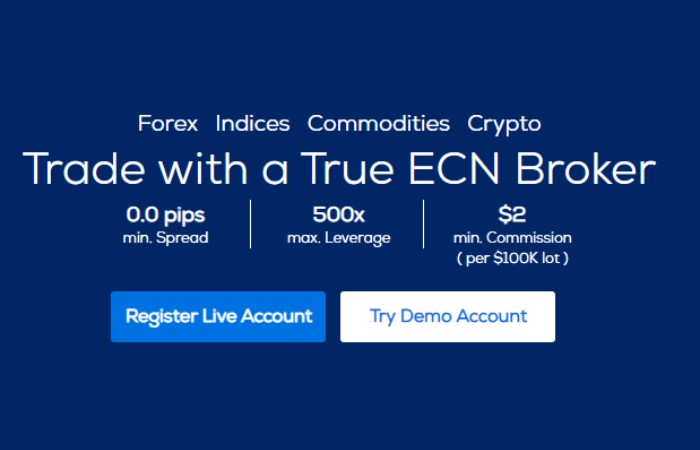 Traders can now trade in up to 4 categories: The Forex market, Commodities market, CFD indices, and cryptocurrencies.
Let's move forward and take a glimpse at how to open an account with Hankotrade:
A Brief Guide to Open an Account with Hankotrade
The first step is to head to Hankotrade.com and navigate to the registration option. Fill in a registration form and verify your account. Afterward, the broker will present you with your trading portal, where you can select the account type.

Select an account type from 4 different account options according to your need and budget.

Transfer the amount into your trading account. It's important to remember that Hankotrade accepts deposits and withdrawals in cryptocurrencies. It provides several different cryptocurrencies for amount transfer

:

Bitcoin, Litecoin, Dash, Ethereum, True USD, Gemini USD, USDC, EOS, and cashZ. Currently, the broker doesn't offer other payment modes such as Wire, Bank transfers, or payment via other money exchanges. 

Note: Hankotrade does not allow transactions through third-party sources, so all payments should be legal under the user's name. 
4. Lastly, choose your preferred trading platform and start trading. Hankotrade allows its users to choose trading platforms according to their trading styles and preferences. Users can choose between Metatrader4 and Metatrader5.
Also, Hankotrade has a zero-charge policy for money transfers and withdrawals, so you can make transactions without worrying about incurring extra charges.
Availability of Trading Tools to Clients
Hankotrade ensures its users are well-equipped with industry-standard trading tools, so they don't have to buy tools from third-party sources. Hankotrade provides its users with an FX calculator, E-calendar, and VPS tools. We would encourage you to visit their site for more detailed information. 
The Flexibility of Trading Style On Hankotrade
Unlike other trading platforms which block scalpers, hedgers, and EAs, users on its platforms Hankotrade allows them all to trade safely without any trouble of getting blocked. 
However, unfair trade means are unacceptable and might get you into trouble. So it's better to go through their trading policies yourself. 
Let's move ahead and discuss different account types and their features in Hankotrade.
How Many Account Types Does Hankotrade Offers?

Hankotrade provides 4 different account types to its users with unique features. However, some standard features can be found in every account type. 
1. STP Broker Account
STP account is primarily for those looking for trading opportunities with minimal investments. STP requires only a minimal deposit of 10 USD while providing some of the best features.
Spread from 0.7 pips.

No commission charges 

1:500 max leverage

 

Negative balance protection 

Minimum lots 0.01
Moving on to the following account type, which is ideal for new to intermediate traders:
2. ECN Broker Account
The most famous account type offered by Hankotrade is the ECN account. ECN requires the user to deposit a minimum of 100 USD to start trading with their platform. The features are 
pips spread

1:500 max leverage

Negative balance protection

Minimum lots 0.01

Commission of $2 per side per $100k traded.
The following account type is similar to the ECN account, except for better commission rates and initial deposit requirements.

3. ECN Plus Broker Account
ECN Plus account is a more advanced version of the ECN account with all the similar features but lesser commission rates. However, ECN plus requires a minimum deposit of 1000 USD which can be costly for new traders. Features of ECN Plus include:
pips spread

1:500 max leverage

Negative balance protection

Minimum lots 0.01

Commission of $1 per side per $100k traded
Lastly, Hankotrade offers the following account for Muslim traders.
4. Islamic Broker Account
To tackle religious obligations and enable traders from other faiths to trade without trespassing their religious bounds, Hankotrade Forex broker has introduced Islamic accounts. Islamic accounts are commission-free accounts for Muslim traders. All accounts stated above are convertible into Islamic accounts.
Does Hankotrade Provide Extra Earning Opportunities for Traders?
Hankotrade cares for its users and ensures they take full advantage of the trading ecosystem, making it stronger. Like any other competitive trading platform, Hankotrade also provides extra earning opportunities to its users.
Following are the two ways Hankotrade rewards its users with bonuses and commissions 

1. Introducing Broker Bonus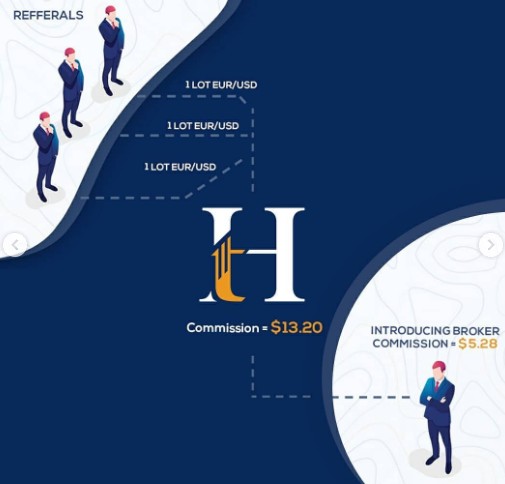 Now traders can earn up to 40% commission on introducing new traders to the Hankotrade platform. Once a new trader executes their first trade, 40% is credited to the Introducing broker.
2. 100% Deposit Bonus

The best way to double your investment without executing your first trade is through Hankotrade's promotional offer. Hankotrade provides its users a 100% bonus on a minimum deposit of 100 USD. The more the deposit, the more bonus amount is credited into your trading account.
Hankotrade Broker Review: Wrapping Up
The answer to the question of whether Hankotrade is the next prominent broker in the trading world or not depends on your understanding. We have tried our best to stay uninfluential in our review of Hankotrade Forex broker and have provided enough information to determine whether it's the right broker for you.
Don't forget to check out Hankotrade's official website for more information. Also, dig a little about the broker by reading Hankotrade reviews on credible websites and online groups to better understand broker's services before putting your money at stake.