As a video content creator, livestreaming is an energetic and interactive way to interact with your viewers. However, it's more than just hitting the live button and speaking to the camera. It involves cultivating rapport and nurturing a community with those who watch your content.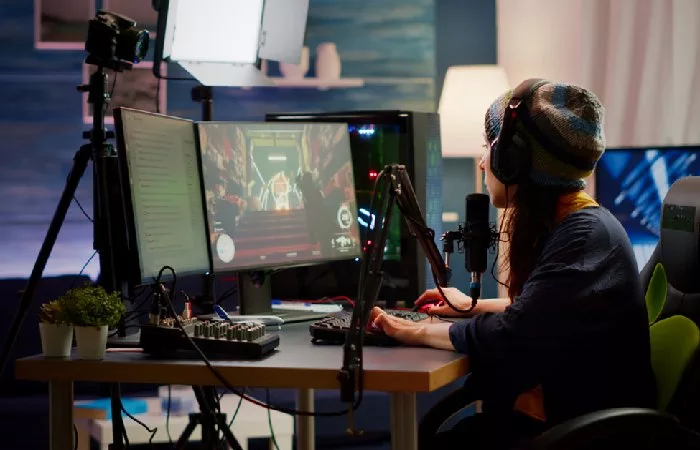 Getting your content creator equipment set up just right, enabling chat for live interaction, and hosting Q&A sessions are all great ways to boost your presence online and make your streams more memorable for your audience.
Ready to level up your livestreaming? Check out these tips to turn your broadcasts into bustling hubs of engagement — whether you're a streaming pro or just kicking off your first live session.
1.      Know Your Audience
Creating a captivating livestream starts with understanding your audience — what they want and what they like. A 2020 report revealed that more than 80 percent of Millennials and Gen Z are attracted to livestreaming events, while 50 percent of Boomers are not interested in these platforms, highlighting the importance of tailoring content to engage younger demographics.
Using tools like Google Analytics can help you understand the demographics of your website visitors, while the lead magnet on your landing page can provide information about your viewers' job sectors and industries.
If social media is your primary channel, you can use the built-in analytics tools offered by these platforms, such as Facebook Insights or YouTube Analytics, to gather data about the age, gender, and location of your followers.
For a more holistic view across different platforms, services like Hootsuite come in handy, and for deeper insights, tools like Mention can help you listen to social conversations about your brand.
Also, looking into how your ads are performing and which ones are getting the most engagement can clue you in on which demographic groups are most engaged with your content so you can fine-tune and customize your livestreaming content to better suit their preferences.
2.      Be Consistent with Your Streaming Schedule
Sticking to a regular livestreaming timetable is crucial for cultivating a loyal audience base. This regularity creates a dependable pattern that your viewers can look forward to, which builds trust and excitement for your upcoming streams.
To identify the best times to go live, analyze your audience data and choose those peak periods to broadcast. Make it a point to regularly advertise your streaming times on social media and email, which can help draw in new viewers while keeping your regulars up-to-date. Restream and Muvi are great for managing your schedule and alerting your audience, ensuring an eager and steady viewership.
By committing to a regular streaming schedule, you transform each live session into an event that your viewers will eagerly anticipate and not want to miss.
3.      Create an Interactive Stream Environment
Building an interactive stream means turning your viewers into active participants. Adding polls and Q&A segments allows them to express themselves, helping them feel connected and valued. Spice up the experience with some games and challenges, and you'll not only entertain but also encourage your viewers to jump in and join the fun.
Interactive features bring your streams to life, creating a feeling of community and teamwork. They keep viewers around as they're excited to be part of the action and not just watching from the sidelines.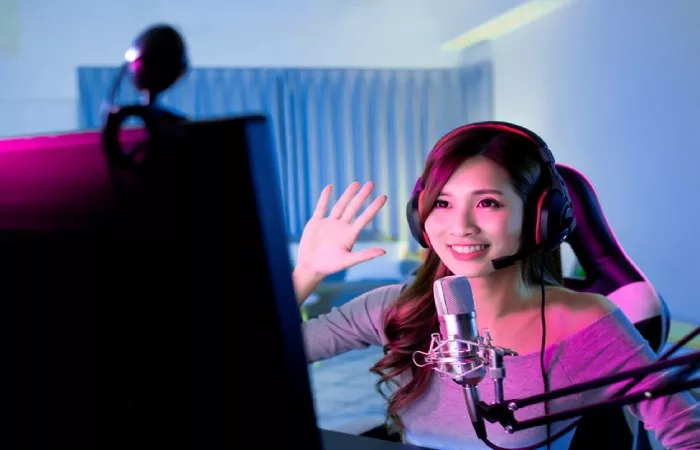 4.      Enable Chat While Streaming
Turning on the chat feature during your livestreams isn't just about letting viewers talk to each other — it's about watching a lively community take shape in real time. As viewers chat, they're creating a collective experience, connecting over your content, and forging new friendships.
Chat is part of the package on platforms like Twitch and YouTube Live. If you're looking for more control or additional features, third-party apps like Discord or TipeeeStream can be linked to your stream, enhancing the community vibe.
Improve your stream by inviting niche experts to join in. They can field questions, provide deeper insights, and keep the conversation flowing even while you're focused on streaming. It's a great way to enrich what viewers get out of watching and also cements your channel as a go-to place for interactive learning and engagement, boosting the quality and appeal of your live sessions.
5.      Acknowledge Your Viewers
Giving shoutouts to new followers, subscribers, and active participants on the air makes it personal. People feel valued and appreciated. By responding to comments and messages on the fly, you're not just chatting, you're inviting more buzz, keeping the conversation lively and inclusive. This direct engagement strengthens the viewer-streamer relationship, transforming your livestream into a welcoming space for shared experiences.
Make it a point to acknowledge viewers personally when they hit the follow button, subscribe, chip in with donations, or engage with the stream. Use on-screen graphics or alerts to spotlight names and messages from your audience when they interact with your stream. How about spotlighting a "Top Viewer of the Week" for interaction or weaving viewer-inspired content into your stream?
6.      Use High-Quality Streaming Gear
To improve your live broadcast and keep viewers tuned in, investing in good-quality streaming equipment, especially for audio, is essential. Sound quality can make or break a stream. It's often more important than video quality — so investing in a dependable microphone that delivers your voice clearly, minimizing background noise and interference, is vital.
For video clarity, a high-definition webcam for your PC can enhance the professional look of your stream. Good lighting is also crucial for sharp, vivid images. Investing in soft, diffused lighting can make a difference in how your stream looks.
As your stream grows, consider mixers, advanced lighting setups, and multi-camera operations. Remember — the quality of your gear reflects the quality of your stream and, by extension, the respect you have for your audience's experience.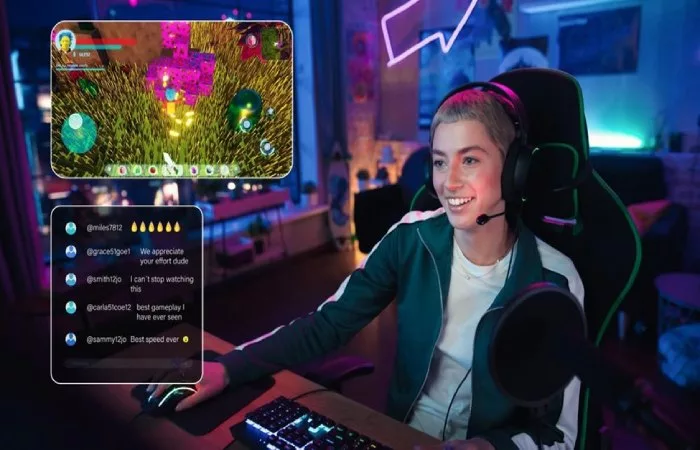 7.      Host Giveaways and Contests
Running giveaways and contests is an effective strategy to fuel viewer engagement and maintain their interest. These activities generate enthusiasm and give your audience a reason to watch your streams. Encouraging viewers to engage by commenting or sharing to enter can not only boost interaction but also expand your audience base.
Make sure the contests and giveaways you arrange are tailored to your content and resonate with what your audience loves. Simplify the entry process and keep the participation guidelines straightforward to maximize the number of participants.
Consider kicking things off with random draw giveaways or engage your audience with a trivia contest about your stream's content. For gaming streamers, a contest centered on the highest scores or in-game accomplishments could be a hit. If your channel leans towards creativity, try stirring up excitement with a photo contest or challenge your viewers to create the wittiest captions.
Boost Your Streaming Reach and Grow Your Channel
Audience engagement is crucial for building your livestreaming channel and growing your brand. Your dedication to engaging your audience doesn't just boost your viewership — it turns casual viewers into a loyal community, ensuring that your livestreaming journey is as rewarding for you as it is for those tuning in.