6G – Technology is constantly advancing. 5G is still implemented in a small proportion of places, but we can already look at the future version: 6G on the horizon. For now, if we take into account the most immediate, it is estimated that only 2% of the world population will end this 2020 with a 5G network. The rest, which represents the vast majority, will have a maximum of 4G. But yes, we can already see news related to what awaits us in the coming years with 6G.
The 6G, the Technology That We Already See in the Distance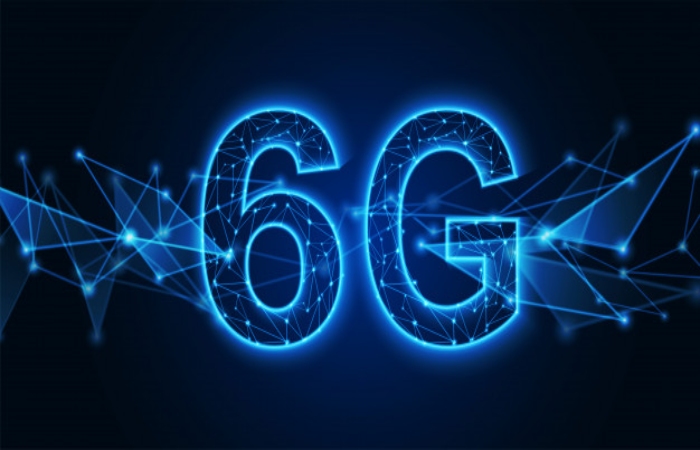 Although there are still years for 5G to reach all countries and be available even for only 50% of the world population, we can already glimpse the first information regarding 6G.
Internet speed is an important factor for users. Years go by, and the use we give to the network is constantly changing. This means that if we could settle for a specific speed a few years ago, we need much more today. The same goes for network latency.
If we look at mobile technology, the changes in recent years have been significant. We made a vital leap from 3G to 4G. This allowed us to make video calls with higher quality, download or upload large files to the network. Some tools that today we could not use with the previous network or their use would be very limited. We can easily use them with current technology.
But 5G is going to bring very important changes. Of course, speed will be present since we are going to achieve rates that were unthinkable until now. We can download and upload files much faster than at present, as well as reduce latency by about 1ms. This will allow us to have more immediacy, make use of tools such as making video calls without cuts.
However, 6G is already on the horizon. At least if we look at the news that comes out of tests, we will see that some figures already appear.
6G May Have Speeds Up to 1 Tbps
The speed that the 6G could have would reach 1 Tbps. Today, if we hire fiber optics is 1 Gbps. This is the best of cases since there are not many companies that offer that speed.
The 6G would therefore have a speed 1000 times higher. It would certainly offer a wide range of possibilities. We could download and upload files practically instantly, regardless of size.
But of course, it must be taken into account that this technology will be present in many years. We will have to hang around at least a decade until this network is available at the user level. What will the net(internet) be like in 10 years? Will we need to use bandwidth, an Internet speed, those figures?
0.1ms Latency
Of course, ping or latency will also be very present. We already know that not everything is Internet speed. For the connection to work correctly, to play online, make video calls, or ultimately browse, we need the latency to be as little or low as possible.
And yes, the 6G in this sense breaks records again. At least on paper, with the information available today, we could achieve a ping below 0.1ms.
Keep in mind that 5G is already going to break with everything we know so far. It will offer a latency of about 1ms, which is already a figure to take into account. This will allow many IoT devices to be adapted and function properly. It will offer a wide range of possibilities.
Location Accuracy to the Centimeter
But it's also going to offer almost pinpoint accuracy in location. We already know that the mobile network also helps to position, to detect better where we are when we use the mobile's GPS.
The 6G will take this to an extreme that has hitherto been impossible. We can have a precision of the location to the centimeter. This will undoubtedly be closely linked to virtual reality, to the use of technology to move in autonomous vehicles. Something that today seems like a utopia but that in 10-20 years could be a reality.
Advanced Security
One last tip (point) to keep in mind is that the 6G will have much more advanced security. A way to avoid attacks of all kinds that could compromise our privacy.
We already know that security is a vital factor for users. That there are many attacks that, in one way or another, can affect us.
In short, 6G is going to be a mobile technology that will bring important changes. We will still have to wait years, but for now, we can already see on the horizon what some of the objectives would be.
Also, You can find more helpful resources at Blog4techies.